WE'RE LIVE IN LONG BEACH WILL SEND IT BACK TO YOU. HOLLY WHAT. >> ALL RIGHT TIME NOW FOR 2 OR CONFIDENTIAL WITH A FLIGHT FOOTBALL LEGEND BACK IN THE DAY YEARS DUE ONCE UPON A TIME HUGE JOBS REPORT THAT BIG BIG NEWS TODAY NOW LOOK WE HAVE BEEN EXPECTING LESS THAN 200,000 JOBS WERE CREATED LAST MONTH IN FACT THE TOTAL CAME IN IT 517,000 THAT'S MORE THAN TWICE WHAT WAS EXPECTED AND IS IN FACT THE BEST SHOWING THAT WE HAVE SEEN SINCE LAST JULY SOME OF THE OTHER TOP LINE NUMBERS, THE UNEMPLOYMENT RATE IS NOW DOWN TO 3.4% THAT IS THE LOWEST LEVEL WE'VE SEEN SINCE 1969. >> AND WAGE GROWTH IS NOW AT 4.4% WHICH IS ADMITTEDLY BELOW THE INFLATION RATE BUT STILL PRETTY GOOD YOU STORE ALL THAT TOGETHER AND YOU GET A JOBS MARKET THAT IS VIBRANT AND HEALTHY AND A CLEAR POLITICAL WIN FOR PRESIDENT BIDEN.
HOWEVER FOR FED CHIEF JEROME POWELL, THIS IS A HUGE HEADACHE YOU CAN JUST PICTURE HIM SITTING BY HIS DESTINY THINKING HEY I'VE THROWN 8 RATE HIKES HAVE THIS PROBLEM I CAN MAKE INFLATION GO CAN'T MAKE THE ECONOMY COOL OFF WHAT'S IT GOING TO TAKE AND THAT IS PRECISELY WHY STOCKS ARE DOWN TODAY. IT LOOKS LIKE EVEN THOUGH TRADERS ARE EMBRACING THE FACT THAT THE JOBS MARKET IS GOOD WHAT'S NOT TO LIKE ABOUT THAT IN REALITY FROM A MARKET PERSPECTIVE, THIS ALMOST CERTAINLY MEANS WE'LL SEE AT LEAST 2 MORE QUARTER POINT RATE HIKES THIS YEAR POSSIBLY RATE HIKES FOR THE REMAINDER OF THE YEAR AND THERE HAVE BEEN SOME HOSTS ON WALL STREET THAT WE WOULD SEE ACTUAL RATE CUTS LATER IN THE YEAR TO TRY TO BOOST THE ECONOMY UP AGAIN AFTER A POSSIBLE RECESSION.
NOW IT LOOKS LIKE THOSE RATE CUTS OFF THE TABLE FOR THIS YEAR UNTIL TRADERS FIGURE OUT WHERE WE'RE HEADING YOU CAN EXPECT A WHOLE LOT OF TURBULENCE LIKE WE'RE SEEING RIGHT ALL RIGHT THE RECENT INTEREST RATE HIKE YOU'VE GOT SOME CREDIT CARDS WITH SOME. >> BIG FELLA SAYS YOU'RE IN TROUBLE ABSOLUTELY TODAY'S JOBS REPORT UNDERLINES THE FACT THAT CONSUMER SPENDING HAS BEEN A MAJOR ELEMENT FOR THE FOR THE ECONOMY, IT'S KEEPING BUSINESS IS GOING WELL AND THEY IN TURN ARE HIRING ENHANCED THE JOBS REPORT BUT A NEW REPORT OUT FROM CREDIT AGENCY CREDIT TRANS-UNION FINDS THAT CREDIT CARD DEBT IN THE 4TH QUARTER WAS UP BY 18.5% FROM A YEAR EARLIER TO A RECORD 931 BILLION DOLLARS, THE AVERAGE BALANCE NOW RUNNING JUST NORTH OF 5,800 BUCKS.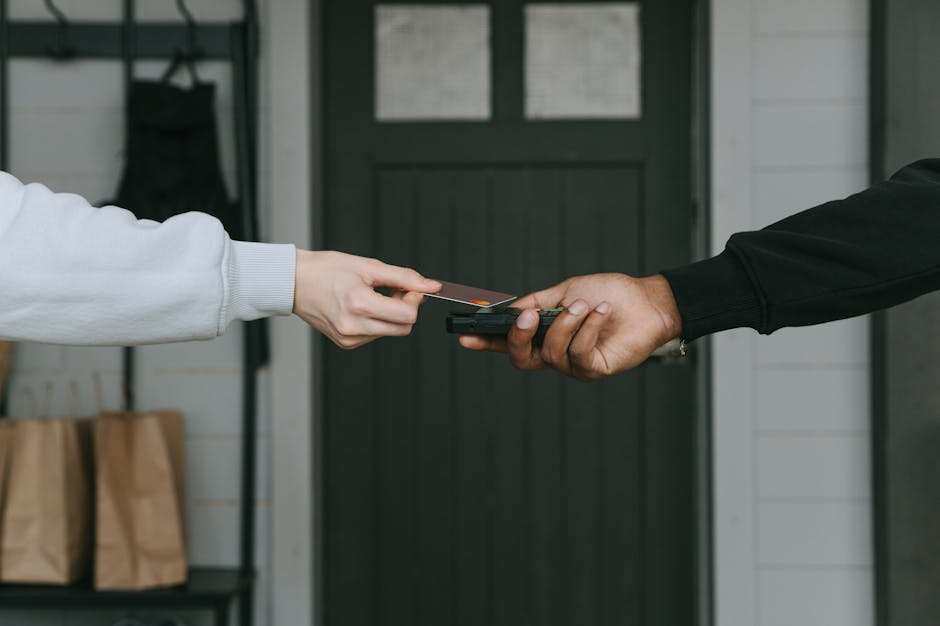 THAT'S REALLY TOUGH STUFF BECAUSE THE HIGHER YOU CARRY A BALANCE OBVIOUSLY THE DEEPER INTO THE HOLE YOU ARE GETTING NOW LOOK WE ALL KNOW THAT WITH CONSUMER PRICES AT A 40 YEAR HIGH MANY FAMILIES ARE GETTING BY PAYCHECK TO PAYCHECK AND YOU MIGHT HAVE TO PUT THINGS ON PLASTIC JUST TO PUT FOOD ON THE TABLE BUT THIS IS A REAL PROBLEM THINK OF DEBT AS LIKE HAVING A CHRONIC DISEASE IF YOU DON'T TREAT IT IT JUST GETS WORSE. SO THAT'S WHY MY ADVICE TO ANYONE WHO'S CARRYING A BALANCE RIGHT NOW.
IF YOU CAN PAY IT OFF GRAIN IF YOU CAN'T PAY IT OFF AT LEAST TRY TO PAY IT DOWN AND IF YOU THAT'S HARD CONTACT YOUR BANK CONTACT YOUR LENDER AND SEE IF YOU CAN ARRANGE SOME SORT OF PAYMENT PLAN AT A LOWER INTEREST RATE AND IF THAT'S NOT WORKING FOR YOU THINK ABOUT CONTACTING A CREDIT COUNSELOR TO SEE WHAT HE OR SHE HAS TO SAY ABOUT GETTING YOUR SPENDING UNDER CONTROL GREAT TEMPS AND THEN WHAT'S GOING ON WITH NORDSTROM THIS IS REALLY INTERESTING THAT NORDSTROM STOCK AT LAST CHECK WAS UP BY MORE THAN 22% TODAY ON USUAL FOR RETAILERS AND THAT'S ALL THE CIRCUMSTANCES THE DEAL HERE IS THAT RYAN COHEN WHO IS A VERY PROMINENT INVESTOR HAS BOUGHT A MAJOR STAKE IN NORDSTROM NOW IF YOU DON'T KNOW RYAN COHEN'S NAME, YOU KNOW SOME OF THE SHENANIGANS HE'S BEEN PULLING OFF. HE IS MEME STOCK INVESTOR YOU DON'T TALK ABOUT HERE GAMESTOP WELL, RYAN COHEN IS THE CHAIRMAN OF GAMESTOP HE WAS ALSO PUSHING BED BATH AND BEYOND STOCKS HIGHER UNTIL HE DECIDED TO DUMP HIS HOLDING THIS IS A GUY WHO'S NOT SHY ABOUT MAKING STOCKS TOO CRAZY MOVEMENTS FOR NO REASON WHATSOEVER SOME WOULD SAY PUMP AND DUMP AND NOW HE'S A SIGNIFICANT STAKE HOLDER IN NORDSTROM WHAT'S HE UP TO HERE.
WELL APPARENTLY HE'S TRYING TO SEEK BOARD CHANGES THAT WILL ALLOW FOR COST CUTTING AT THE RETAILER NORDSTROM FOR ITS PART SAYS IT'S OPEN TO WHATEVER COHEN HAS TO SAY, BUT IT HASN'T GOT ANY DEEPER THAN THAT. WHAT COHEN NEEDS TO KEEP IN MIND THAT NORDSTROM UNLIKE MANY OTHER RETAILERS ENJOYS A REPUTATION FOR HIGH QUALITY AND OUTSTANDING SERVICE YOU START NIBBLING AWAY AT THAT AND BEFORE YOU KNOW YOU'VE GOT KOHL'S AND YOU BETTER KEEP THE PIANO PLAYER ON KEEP THE PIANO FOR GOING TO TAKE A LOT OF THE PIAN.
As found on YouTube