IS DOWN MORE THE BORDER POINTS IN EARLY TRADING. >> THE CONSUMER PRICE INDEX WAS JUST RELEASED THIS MORNING AND IT SOARED TO 9.1% FROM A YEAR AGO. THAT WAS ABOVE THE 8 POINT. >> DOW JONES ESTIMATE MARKS ANOTHER MONTH FOR THE FASTEST PACE FOR INFLATION. GOING BACK TO DECEMBER OF 1981, WE'RE ANSWERING YOUR MONEY QUESTIONS NOW, FINANCIAL EXPERT TERRY SAVAGE. GOOD MORNING, TERRY. >> MORNING. AND THAT WAS A PRETTY SHOCKING NUMBER. IT'S WHAT I NOT USE OFTEN. THAT 9.1% AS YOU SAID, ESTIMATES HAS RANGED AS HIGH AS 8.8%. BUT CLEARLY THIS NEW NUMBER GIVES THE FED ROOM TO RAISE INTEREST RATES AGAIN, 3 QUARTERS OF A PERCENT. WHAT'S THE LIKELY DUE IN 2 WEEKS? AND IT'S OBVIOUSLY CARS TO MARKET SELL OFF. THE FUTURES WERE UP ABOUT 100 POINTS LITERALLY PLUMMETED WITHIN SECONDS OF THIS ANNOUNCEMENT. THE FEAR IS, OF COURSE, THE FED RAISING RATES WILL SLOW AS INTO A RECESSION THAT WILL HURT CORPORATE EARNINGS. AND, OF COURSE, AT HERTZ STOCK PRICES. NOW, THERE ARE THOSE SAYING I SHOULD POINT THIS OUT.
I HAVE THAT THIS NUMBER IS A LITTLE BIT OLD. IT'S FROM JUNE. AND IN THE RECENT WEEKS WE'VE SEEN GASOLINE PRICES START TO COME DOWN. WE'VE OVERALL ENERGY PRICES. WE'VE SEEN THE HOUSING MARKET SLOWDOWN, BUT STILL RENTS ARE GOING THAT WILL SLOW DOWN ALL THOSE LEASES THAT CAME UP JUNE. 1ST, THAT FACTORED INTO INCREASED WAGES GOING UP BUT NOT KEEPING UP WITH THIS HIGHER INFLATION. SO THE FEDS IN A TOUGH SPOT NOW THEY'RE GOING TO OBVIOUSLY RAISE RATES AGAIN. THE MARKET TREND OF THAT JUST THAT. ALL RIGHT. LET'S GET TO SOME VIEWER QUESTIONS, TERRY, THIS PERSON SAYS I STILL HAVEN'T RECEIVED MY TAX FILED IN FEBRUARY AND REALLY NEED THIS MONEY. WHAT'S GOING ON? >> WELL, I TALKED TO THE IRS THIS WEEK AND THEY SAY THAT THE 2020 RETURNS FROM OF THE ONES THAT WERE SO LONG DELAY.
>> THOSE RETURNS JUST ABOUT FINISHED. NOW, IF YOU HAVEN'T GOTTEN YOUR REFUND, YOU CERTAINLY HAD A COMMUNICATION FROM THE IRS THAT THERE'S A PROBLEM WITH YOUR RETURN. WE EXPECT TO GET THE 2021 RETURNS. THE ONES WE FOUND A FEW MONTHS AGO IN SPRING, ALL OF THOSE BIG FINISH QUOTE BY THE END OF THE YEAR UNLESS THERE'S A PROBLEM. OF COURSE, THEY POINT OUT THAT FIRST OF ALL, IF YOU'RE GOING TO GET IF YOU HAVE A REFUND, YOU'RE GOING TO GET INTEREST AND INTEREST RATES TICKED UP ON THAT REEF. AND THAT'S SMALL CONSOLATION FOR THOSE WHO ARE STILL WAITING. THEY POINTED OUT THAT THEY HAD 18 MILLION REQUESTS FOR THAT'S A RECORD NUMBER REAL JOB.
AND THOSE RETURNS ARE DUE IN OCTOBER, OCTOBER, 17TH, SO BE PATIENT. AND AGAIN, IF YOU GO TO TERRY SAVAGE DOT COM AND LOOK OUT ON THE RIGHT HAND SIDE, THIS BOX THAT SAYS CREATE AN IRS. >> ID ME ID DOT ME ACCOUNT. CLICK ON THAT. YOU'LL SEE A LINK TO CREATE YOUR OWN ACCOUNT OF THE ARTIST. >> WHERE YOU CAN SEE EXACTLY WHAT'S HAPPENING TO RETURN WITHOUT TALKING TO ANYBODY ON THE PHONE, WHICH IS STILL ALMOST IMPOSSIBLE. >> ALL RIGHT. ANOTHER QUESTION HERE, THIS PERSON RIGHT TO HAVE ABOUT $14,000 IN CREDIT CARD DEBT. A SECOND JOB IS NOT AN OPTION. WHAT I DO? >> EVEN LEAVE ME A LOT OF OPTIONS ANSWERING I MEAN, EITHER YOU HAVE TO BRING MORE INCOME IN CHILLING YOU IS NOT THE DEBT ITSELF, BUT THE INTEREST THAT ACCRUING EVERY MONTH AND ADDING TO THE BOUNCE AND THE INTEREST ON TOP OF THAT, YOU GET THAT. SO THE ONLY WAY TO DEAL WITH THAT HE'S PAYING DOWN THE BALANCE MORE THAN THE MINIMUM MONTHLY PAYMENTS. IN FACT, THE SECRET FORMULA IS IF YOU TAKE THIS MONTH'S MINIMUM PAYMENT, WHATEVER IT IS, IF IT'S $90 DOUBLE THAT AMOUNT 180 RIGHT.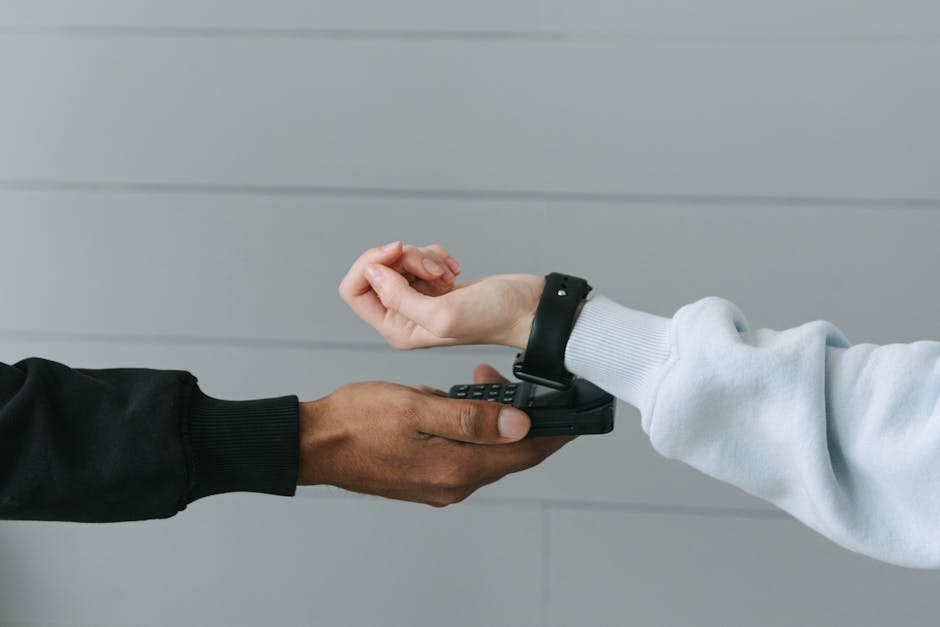 THAT NUMBER DOWN, THAT SAME AMOUNT EVERY MONTH IN YOUR CREDIT CARD BALANCE WILL BE WIPED OUT IN LESS THAN 3 YEARS. BUT IF YOU CAN'T, I HAVE A SECOND JOB. MAYBE OF CHILDCARE ISSUES LOOK AROUND FOR EITHER CREATIVE WAYS TO BRING IN MORE MONEY MAY BE BABYSITTING FOR SOMEONE ELSE WOULD BRING IN A FEW DOLLARS A WEEK. SO YOU CAN PIN ON THAT BALANCE MORE QUICKLY OR YOU HAVE TO CUT BACK SOME SPENDING KNOW I WILL GIVE YOU ONE ALTERNATIVE. THAT DOESN'T SOLVE YOUR PROBLEM. BUT IF YOU GO TO A CREDIT CARDS DOT COM, YOU CAN LOOK TO SEE IF THERE'S A BALANCE TRANSFER OPTION THAT WILL GIVE YOU MAYBE 6 MONTHS OF 0 INTEREST WERE YOU CAN AT LEAST USE THE EXTRA TIME TO PAY DOWN MORE. BUT BEWARE WHAT SETS INTEREST PERIOD. AND THEY KNOW THEY'VE GOT YOU TRAPPED IF YOU HAVEN'T MADE IT OFF. SO THE RATE WILL JUMP PROBABLY EVEN HIGHER THAN THE CURRENT CREDIT CARDS DOT COM WOULD BE THE PLACE TO SEARCH FOR THAT.
ALL RIGHT. THIS PERSON SAYS I SENT MONEY OWED IN THE STATE TO THE IRS BY MISTAKE. HOW CAN I GET MY MONEY BOISE WELL, FIRST OF ALL, IF YOU MAKE THE CHECK OUT TO THE IRS, THE STATE CAN'T LEGALLY CASH. IT, BUT YOU'RE THERE'S NO WAY TO GET MONEY BACK FROM THE IRS EXCEPT FILE FOR IT NEXT YEAR. WHEN YOU FILE YOUR TAX RETURN SAY YOU TOOK MY EXTRA $812 THAT WAS SUPPOSED TO GO TO STATE. AND I CLAIM THAT AS A CREDIT ON MY RETURN NEXT YEAR AGAINST ANY TAXES YOU OWE.
THAT'S IT. THAT'S A REAL TOUGH PROBLEM. THAT IT I WAS LIKE TRYING THAT'S MOST IMPORTANT THING SAID. ALL RIGHT..
As found on YouTube