TO YOU. RISING INTEREST RATES THEY MIGHT HELP COOL INFLATION. BUT CAN BE EXPENSIVE FOR THOSE OF CREDIT CARD DEBT. >> IN FACT AMERICANS CREDIT CARD BALANCES AND INTEREST RATES ARE NEAR RECORD HIGHS JOINING US WITH TIPS TO KEEP YOUR CREDIT BILL UNDER CONTROL IS SENIOR INDUSTRY ANALYST FOR CREDITCARDS DOT COM TED ROSSMAN WE APPRECIATE YOU BEING HERE WE HAVE A TON OF QUESTIONS ARE GOING TO JUMP RIGHT IN LET'S TALK ABOUT INTEREST RATES WHAT KIND OF INTEREST RATES ARE AMERICANS PAYING AND HOW DOES IT IMPACT WHAT THEY'RE PAYING FOR. >> UNFORTUNATELY THE AVERAGE CREDIT CARD RATE IS AT A RECORD HIGH. IT'S 17.9 8% SO CALL THAT 18% RECORD HIGH THAT'S ACTUALLY THE LOW END OF THE RANGE THAT ISSUERS TEND TO OFFER SO IT'S FOR PEOPLE WITH BETTER.
CREDIT IF YOU HAVE A LESSER CREDIT SCORE. THE AVERAGE THERE IS MORE LIKE THE AVERAGE MEDIAN IS ABOUT 21 AND A HALF. LET'S FACE IT THESE ARE ALL REALLY HIGH AND THEY'VE BEEN GOING UP AND THEY'RE GOING TO GO UP MORE AS THE FED CONTINUES TO RAISE RATES OUT SO AS YOU SAY THAT HOW CAN A DIFFERENT CARD HELP PAY DOWN DEBT AS SOON AS POSSIBLE. >> THIS IS MY TOP TIP FOR PAYING DOWN CREDIT CARD DEBT. SO I WANT YOU TO DO IS TAKE YOUR EXISTING HIGH COST DEBT. >> THE AVERAGE BY THE WAY IS ABOUT $5300 PER PERSON ACCORDING TO TRANSUNION SO IF YOU MAKE MINIMUM PAYMENTS ABOUT AVERAGE INTEREST RATE GOING TO BE FOR MORE THAN 16 YEARS AND YOU'RE GOING TO PAY ABOUT $6500 IN INTEREST. SO WE DON'T WANT YOU TO DO THAT MOVE OVER TO A NEW CARD WITH A 0% INTEREST RATE. A NEW BALANCE TRANSFER CARD LIKE THAT WITH A 0% PROMO THAT LAST AS LONG AS 21 MONTHS THAT CAN HELP YOU OUT TREMENDOUSLY EXAMPLES INCLUDE THE WELLS FARGO ARE FLAT THE CITI SIMPLICITY AND THE CITY DIAMOND PREFERRED.
>> CAN YOU TALK ABOUT WHAT THE PROS AND CONS ARE OF ACTUALLY USING A PERSONAL LOAN TO REPLACE A HIGH INTEREST CREDIT CARD. >> YOU KNOW THIS IS ANOTHER GOOD DEBT PAYOFF STRATEGY. I LIKE THE 0% BALANCE TRANSFER A LITTLE BETTER BECAUSE IT'S 0% WHEREAS PERSONAL LOAN RATES TEND TO START AT MORE LIKE IF YOU HAVE GOOD CREDIT. THE AVERAGE IS AROUND 1011% CAN GO UP FROM THERE. BUT IF YOU HAVE GOOD CREDIT ONE ADVANTAGE HERE IS THAT YOU CAN HAVE A LONGER TERM I MENTIONED THE BALANCE TRANSFER PROMISE TOP OUT AT 21 MONTHS WITH A PERSONAL LOAN, YOU COULD MAYBE GET A 5% RAIDER 6% RATE FOR SOMETHING LIKE 5 SO THAT MIGHT HELP INSTILL UNSECURED DOUBT THESE LAWS ARE SIMPLE TO APPLY FOR QUALIFY FOR A LOOK YOUR SPECIFIC TERMS BUT IT'S EASIER TO QUALIFY FOR THAN A HOME EQUITY LINE OF CREDIT FOR EXAMPLE, AND IT WILL PUT YOUR HOUSE ON THE LINE SO I THINK THIS IS A STRONG CONSIDERATION.
>> WHAT DID LET ME STOP YOU RIGHT THERE EVERY HAPPENS IN THE MAIL EVERY DAY YOU GET THESE OFFERS WERE SOME OF WILL GIVE YOU A $50,000 AT THIS RATE AND MY PARENTS ALWAYS LOOK WHEN SOMETHING SOUNDS TOO GOOD TO BE TRUE IT NORMALLY IS SO HOW DO WE GO ABOUT GOING TO SOMEONE FOR A LOAN IS IT IS IT HELPFUL. I'M ASSUMING WE SHOULD PROBABLY TOSSED AWAY THOSE LETTERS THAT WE GET OFFERING A 50,000 THAT SHOULD BE GOING TO A BANK'S WE TALK TO A FINANCIAL EXPERT ABOUT HOW TO GET THESE LOANS. >> YOU WANT TO SHOP AROUND BECAUSE THE TERMS VARY WIDELY ON SOMETHING LIKE A PERSONAL ON ITS OFTEN THESE ONLINE KIND OF LENDERS THAT HAVE THE BEST RAINS. SO YOU MIGHT BE ABLE TO GET SOMETHING LIKE 6% OVER 5 YEARS ACTUALLY OUR SISTER SITE BANKRATE HAS A GOOD BUT DEFINITELY LOOKING TO THE FINE PRINT LOOK INTO THE ORIGINATION FEES THOSE CAN VARY A LOT FROM NOTHING ALL THE WAY UP TO LET'S SAY 80% OF THE AMOUNT BEING BORROWED BALANCE TRANSFER CARDS YOU WANT TO BE AWARE OF THE TERM YOU WANT TO BE AWARE OF ANY FEES THERE THERE'S OFTEN A 3 TO 5% UP FROM FEE.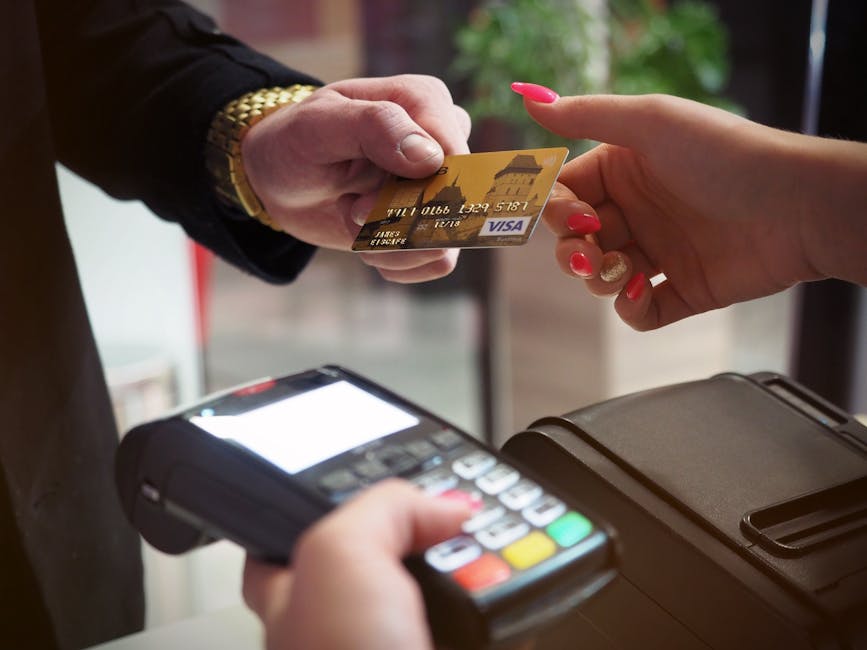 I THINK ULTIMATELY THESE THINGS CAN WORK FOR YOU IF YOU'RE DISCIPLINED ABOUT PAYING IT BACK, YOU KNOW WANT TO JUST KICK THE CAN DOWN THE ROAD AND FROM HERE TO THERE AND NOT MAKE NO REAL PROGRESS. YOU'VE GOT TO MAKE SURE YOU ACTUALLY PAY IT DOWN WITH HIM OUT A LOT OF TIME RIGHT. >> WE TALK HOW WE CAN LOWER RATES I KNOW PEOPLE SAY IF YOU JUST CALL AND ASKED THEM SOMETIMES YOU JUST HAVE TO CALL AND ASK AND THE LOWER THE RATE FOR YOU IS THERE ANYTHING ELSE THAT WE SHOULD BE DOING PROACTIVELY. >> OFTEN WORKS IT WORKS ABOUT 3 QUARTERS OF THE TIME MY ISSUE WITH THAT IS THEY'LL PROBABLY TRIM A FEW POINTS OFF YOU KNOW, MAYBE YOU GO FROM 18% TO 15 OR 13 TO ME, IT'S STILL SO THAT'S WHY LIKE SOMETHING LIKE A 0% BALANCE TRANSFER OR LOW RATE PERSON ALONG IF YOU CAN GET ONE MOST PEOPLE CAN'T WE TYPICALLY NEED A CREDIT SCORE OF. LET'S SAY 6.70 OR OBVIOUSLY THE HIGHER YOU ARE THE BETTER TERMS YOU'RE GOING TO GET.
NONPROFIT CREDIT COUNSELING IS A GREAT OPTION THAT WE HAVEN'T MENTIONED YET THAT 10 YEARS TO A VERY WIDE SWATH OF PEOPLE YOU KNOW BE A GREAT CREDIT TO WORK WITH A REPUTABLE AGENCY LIKE MONEY MANAGEMENT INTERNATIONAL HAVE A LOT OF TIMES THEY CAN GET YOU ONE OF THESE 4 OR 5 YEAR TERMS WITH. LET'S SAY A 6% INTEREST RATE. THEY GIVE YOU HELPFUL ADVICE. THEY HOLD YOUR HAND THROUGH THE PROCESS I THINK THAT'S AN UNDERRATED OPTION IF YOU'RE NOT COMFORTABLE DOING IT ALONE OR IF YOU HAVE A LESSER CREDIT SCORE. >> ANY OTHER TIPS YOU CAN GIVE US IS YOU KNOW ASIDE FROM CUTTING UP THAT CREDIT CARD AND WATCHING OUR >> I WOULD NOTE THAT THE FUNDAMENTALS ARE IMPORTANT SO BESIDES THE STRATEGY WE MENTIONED AND THEY CAN ALL HELP LOOK FOR A SIDE HUSTLE SAW SOME STUFF YOU DON'T NEED CUT YOUR EXPENSES THESE ARE ADDITIONAL WAYS TO TURBOCHARGE YOUR DEBT PAYOFF STRATEGY.
IT DOES HAVE TO BE FOREVER. BUT IF YOU DO THIS EVEN FOR A FEW MONTHS YOU CAN START TO MAKE PROGRESS YOU GET THAT MOMENTUM ROLLING AND THEN ULTIMATELY CREDIT CARDS COULD WORK FOR YOU IN THE FUTURE IN THE FORM OF REWARDS, BUT YOU'VE GOT TO GET OUT OF THAT FIRST. >> TED WE THANK YOU FOR YOUR EXPERTISE JUST QUICKLY TO IT IS THAT BE FOR THE BROOKLYN DODGERS ABOVE YOUR RIGHT SHOULDER, WHAT BASEBALL FIELD IS THAT BECAUSE I CANNOT FIGURE IT OUT. >> SO THE B IS PREVENT GRADE ONE OF THE SITES I WORK WITH ON THE STADIUM'S COURSE SO I COURSE BILL BUT I THOUGHT IT WOULD BE WRONG AT THAT THAT WAS GOES YEAH AND YOU DODGERS ARE I WAS AT THE VERY FIRST ROCKIES GAME EVER SO REALLY THAT.
.
As found on YouTube